PAQ Choir
Details

Last Updated: Wednesday, 05 December 2018 12:26
THE PAQ CHORISTERS
The PAQ Choir is in need of more singers - so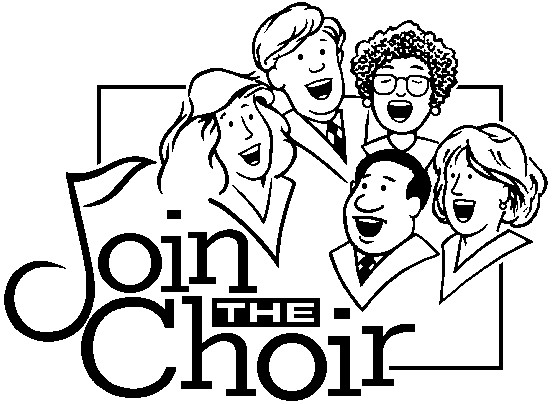 The PAQ Choir invites members and friends to join our choir.
It is a non-auditioned choir and all that is required is a love of music and having fun.
We meet on the 2nd and 4th Mondays of a month at St Andrews Uniting Church in Ann Street, Brisbane.
Practice commences at 10.15 am and concludes at 12.15pm.
We are sponsored by PAQ but also welcome non-Probus members too.
For further information
contact Brendan Howes (Secretary) on 3366 2608
or This email address is being protected from spambots. You need JavaScript enabled to view it.
The PAQ Choir was established in September 2008 to provide entertainment at Probus and other functions and to give Probians another avenue to enjoy an opportunity to socialize with a purpose. Our registered members come from a number of affiliated Probus Clubs across the metro area and we try to have a gender balance of male and female singers.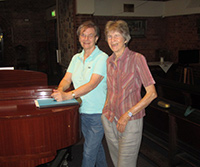 The choir is under the professional direction of Joan Mooney, a very experienced musician. The Choir's Accompanist is Averil Cook and PAQ is delighted to have her help and support.
The group performs at Probus functions as well as other public venues throughout the year. The PAQ Choir has an enviable record of performances including:
(i) Performances at the Brisbane City Council Carols in the Mall for a number of years;
(ii) Regular performances in the guest speaker slot at Probus Club meetings in the metropolitan area;
(iii) Singing before the Queensland Governor at the yearly Probus Ecumenical service;
(iv) Performing at and supporting the annual Probus Friendship Day gathering;
(v) Participating and performing in a yearly choral workshop for community choirs facilitated by Dr James Cuskelly;
(vi) A booking this year to perform at a Sunday concert at the 4MBS studios which showcases community talent;
(vii) Hosting a Christmas concert in St Andrews which has become an annual event.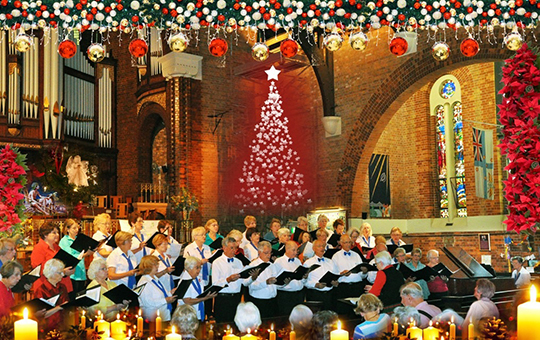 A wide range of music is used in the Choir's repertoire.
We perform a wide selection of music to satisfy these various audiences from sacred music right through to traditional folk, music from Broadway musicals, popular ballads and carols and popular Christmas songs.
So why not join us and enjoy the company of musical friends, a broad range of music and fun.
The PAQ Choristers meet on the 2nd and 4th Mondays of each month from 10.15am – 12.15pm at St Andrew's Uniting Church in the city, at the corners of Ann and Creek Streets, opposite Central Railway Station.
For further information
contact Brendan Howes (Secretary) on 3366 2608
or This email address is being protected from spambots. You need JavaScript enabled to view it.
New members are always welcome!